The Mirian Inventory Services Division offers a wide range of inventory procurement and management programs to meet the specific needs of our customers.
---
For many companies, ensuring you have enough stock on-hand to meet customer demand while balancing your product investment can be a tricky proposition. Mirian will purchase and maintain an inventory of your products and or components to be delivered to you or your customer directly to help ensure you never run out of product or miss a customer order. Mirian stays completely discrete when delivering to your customers.
Mirian has set up programs with several different types of companies to manage their inventory, which in turn helps to reduce inventory costs. By taking advantage of the economies of scale and by buying similar or the same commodities we are sometimes able to reduce the item cost and pass this bulk buying savings on to you. Mirian is here to act as an extension to your business, allowing you to focus on what you do best – developing new products and acting as a trusted resource to your customers.
How can Mirian's inventory services help you?
Maximize cash flow by receiving what you need, when you need it
Get better volume pricing by ordering large quantities up front and spacing out delivery over time
Inventory elasticity – quickly scale up or down if needed, you are not tied into fixed amounts
We can ship inventory direct to you OR discretely and professionally to your end users
Our programs are fully customized to your exact needs, please contact us for details and to learn more.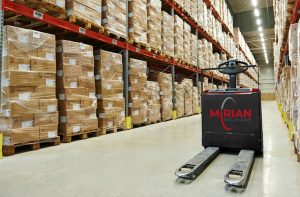 Mirian's Inventory Services have significantly improved our inventory flexibility and cash flow management. We can ship large volume orders direct to customers and only pay when it ships from Mirian. It has had a dramatic positive impact on our business.

Rick G. – AVTECH