7 Jun
by MSOL-Marketing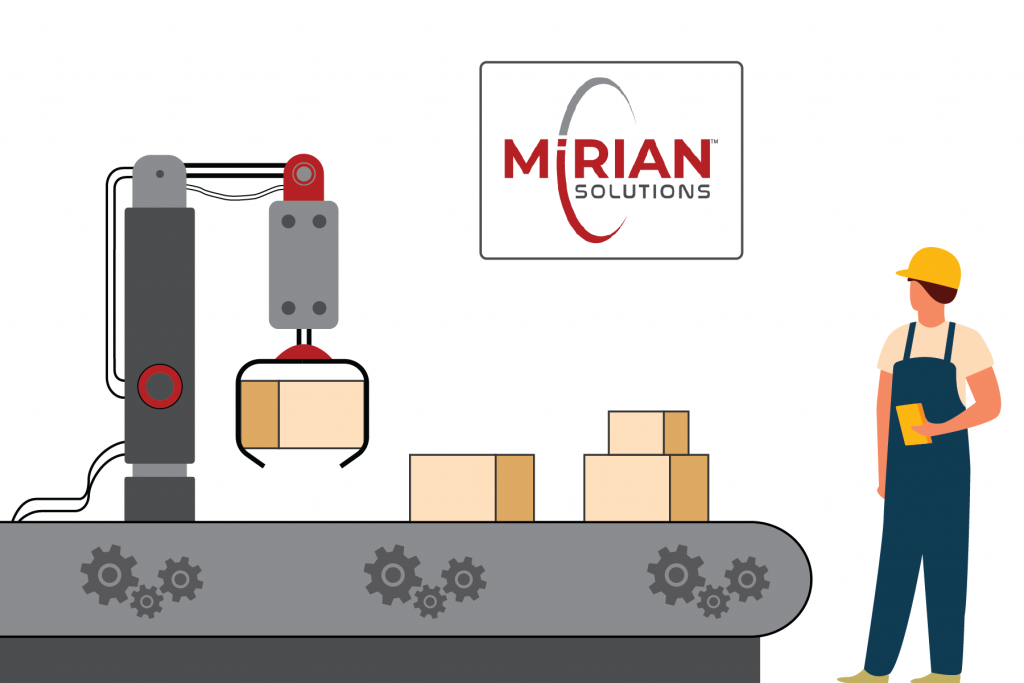 As businesses around the world are starting to recuperate after the COVID-19 pandemic, many are deciding to push their supply chain back to the US. The main benefit of having more local supply chain management is that businesses are better able to offset the current, unprecedented supply chain threats. Manufacturing outside of the US comes with many challenges such as managing the shortage of shipping containers, shortage of labor to get parts from overseas, prolonged lead times, increased costs and more. By bringing your manufacturing efforts back to the US with Mirian Solutions, we are able to help mitigate the impacts of these concerns. Our primary facilities are located just outside of Pittsburgh PA, so we are able to provide a US-based solution for customers of all sizes.
By operating within the US and maintaining a domestic supply chain, we are better able to source the components you need, reduce the lead times to receive those components and bring down overall costs. Our experienced team proactively takes advantage of the economies of scale and by buying similar or the same commodities we are sometimes able to reduce the item cost and pass this bulk buying savings on to you. Mirian Solutions is the superior contract manufacturing solution for regaining control over your supply chain and providing your customers with the products and services they want, in a timely and cost efficient manner.
In addition to helping ease the burden of supply chain management, we also offer a wide variety of manufacturing services to give you peace of mind. From prototypes to full production, packaging, warehousing & distribution, inventory, management, supply chain protection and more, Mirian has you covered with over 40 years of experience. Our core competency is manufacturing your products with the highest possible quality, on time and on schedule, and at the best value. We can provide full turnkey services, or work with consigned kits or a mix. We can also help with custom engineering and design services, metal fabrication and plastic injection molding, custom packaging design, magnetics, switches, LCDs and much more. When it comes to the entire manufacturing process, Mirian is ready to help with anything your business needs.
Our Supply Chain Protection Program
We truly understand the severity of the current supply chain concerns in today's economy. That is why we created our Supply Chain Protection Program. Mirian's supply chain protection acts as a monitoring program, providing you with feedback on parts delivery timeframe changes, cost fluctuation, or availability of compatible parts from alternate suppliers. We can also provide you with a risk report on your Bill of Materials that will be based on costs, available inventory, tariff changes, end of life timing, and much more. Mirian can also provide updated lead time reports to show you which parts may be taking longer to procure and potentially jeopardizing your project. As a part of this program, we can prepare inventory for your organization and set it aside for whenever you need it. We can also discreetly deliver your products directly to your customers.
Uncertainty in the market has never been greater, and Mirian can proactively monitor your potential risks to provide you with peace of mind. If you partner with Mirian to handle your manufacturing needs, we will work to ensure your business is as productive and profitable as possible, both now and well into the future.
Contact Us
For more information about how Mirian Solutions can support your business, please email us at Sales@MirianSolutions.com or call us at 724-746-6532.